ALERTS
NOTICE OF SPECIAL MEETING Notice is hereby given that the Town of Pink Hill Board of Com... [more...]
Close
Board of Commissioners Minutes
As the legislative branch of the Town of Pink Hill government, the Mayor & Board of Commmissioners hold open public meetings where local laws, policies, and basic decisions for the town are discussed and decided.
The Town of Pink Hill Board Meetings are held the second Tuesday of each month at 7:00 p.m.
in the Town Hall Board Room at 303 South Central Ave.
TOWN OF PINK HILL
BOARD OF COMMISSIONERS

MEETING DATES FOR 2017
JANUARY 10
FEBRUARY 14 (Rescheduled to FEBRUARY 21)
MARCH 14
APRIL 11
MAY 9
JUNE 13 (Rescheduled to June 14)
JULY 11
AUGUST 8
SEPTEMBER 12
OCTOBER 10
NOVEMBER 14
DECEMBER 12
PLEASE NOTE:
Meetings are always at 7:00 p.m. in the Town Hall, unless otherwise designated by the Board of Commissioners.
All of these meeting dates are subject to change.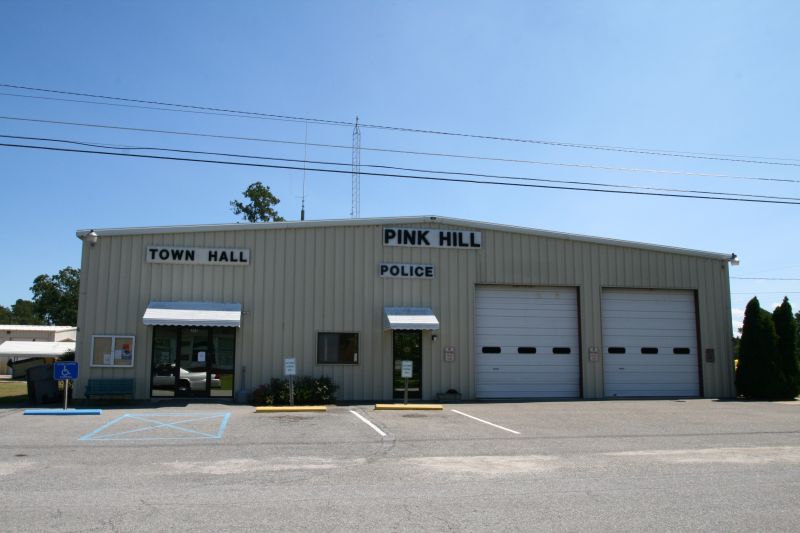 Town Hall
Board Minutes - Town of Pink Hill